Not just another
Paint-&-Sip
or Wine-&-Design art studio
In addition to our popular painting classes, we pride ourselves in offering art classes in a wider variety of artistic mediums like Collage, Batik, Printmaking, Drawing, Watercolor, Encaustic Wax Painting, Mosaic, Jewelry, Pastels and much more. Most ARTini classes last either 2 hours and cost $35.00 or 3 hours and cost $45 (please note, some classes may have additional materials or canvas prep fees which are detailed at registration.) Happymess students enjoy instructor led classes where they are guided to create their own "mess"terpiece with as much or as little assistance as requested. Our teachers are all local artists that delight in sharing their knowledge and passion with you. All that you need to bring is your enthusiasm, snacks, drinks (alcohol permitted.) Let us provide the rest: art supplies, aprons, wine glasses, music and whatever else you might need.

Bring a friend or come by yourself. Join us for a fun filled art class.
Wow, what a fabulous night last night! We had our ExtraordinaryArtists "Artful Affair" ART show at Extraordinary Venture is Chapel Hill. This is the second year that we have been able to work with EV thanks for a grant from the Orange County Arts Commission. For this fall's program, Zoe Sasson and I met with the artists 5 times. Each session, we started off talking about either a famous piece of art, or a movement.
Our first session we showed our artists 3 works by Henri Rousseau. Then we broke out the collage materials, mat board, magazine images of animals, glue sticks, assorted paper, scissors and books.
For our second project, we introduced the idea of cubism, and explained how Picasso was inspired by African Masks. EV Artists then got to collage again. Each person got an oval shaped "mask" and spent the time drawing, collaging, gluing, whatever they felt inspired to do.
Our 3rd session, we enjoyed looking at A Sunday on La Grande Jatte. We talked about Pointellism. Then our artists grabbed a canvas, some q-tips and paint and tried their hands at painting. Some wanted to keep with the idea of pointellism, some just wanted to paint.
4th Art session was inspired by Asian Ink Paintings. After looking at the examples, artists were given watercolor paper, a drop of black watercolor and a straw. By blowing the straw , we manipulated the ink to make amazing shapes.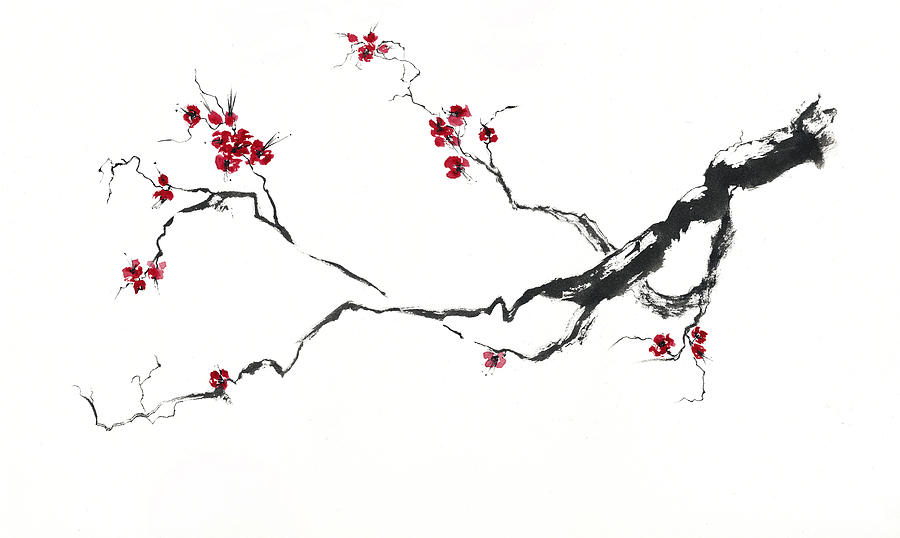 Our final session was one of my favorites. We looked at Andy Warhol's self portrait and talked about Pop Art. Then each artist got to color a self portrait.
Sadly, we have to wait to see if we will get the grant again to be able to do this next year. Cross your fingers!